Cases of Dengue Exploding With No End in Sight: WHO
The World Health Organization (WHO) has warned that cases of dengue fever could reach record highs this year.
Dengue rates are rising globally, with reported cases since 2000 up eight-fold to 4.2 million in 2022, a WHO official said on July 21, 2023.
In January 2023, the WHO claimed that dengue is the world's fastest-spreading tropical disease and alleged it could be a "pandemic threat."
The disease was found in Sudan's capital Khartoum for the first time on record, according to a health ministry report in March, while Europe has reported a surge in cases and Peru declared a state of emergency in most regions.
About half of the world's population is now at risk, Raman Velayudhan, a specialist at the WHO's control of neglected tropical diseases department, told journalists in Geneva on Friday.
Cases reported to the WHO hit an all-time high in 2019 with 5.2 million cases in 129 countries, said Mr. Velayudhan via video link.
This year the world is on track for "4 million plus" cases, depending mostly on the Asian monsoon season. Already, close to 3 million cases have been reported in the Americas, he said, adding there was concern about the southern spread to Bolivia, Paraguay, and Peru.
Argentina, which has faced one of its worst outbreaks of dengue in recent years, is sterilizing mosquitoes using radiation that alters their DNA before releasing them into the wild.
"The American region certainly shows it is bad and we hope the Asian region may be able to control it," Mr. Velayudhan said.
Officials in the European Union said that as of June 8, 2023, some 2.1 million cases have been reported around the world, with 974 deaths.
"Dengue is occurring in urban areas where it did not exist before," Coralith Garcia, associate professor at the school of medicine at Cayetano Heredia University in Peru, told Fox News this week. The virus is on the rise in Peru because "it's so crowded that anything can happen," she added.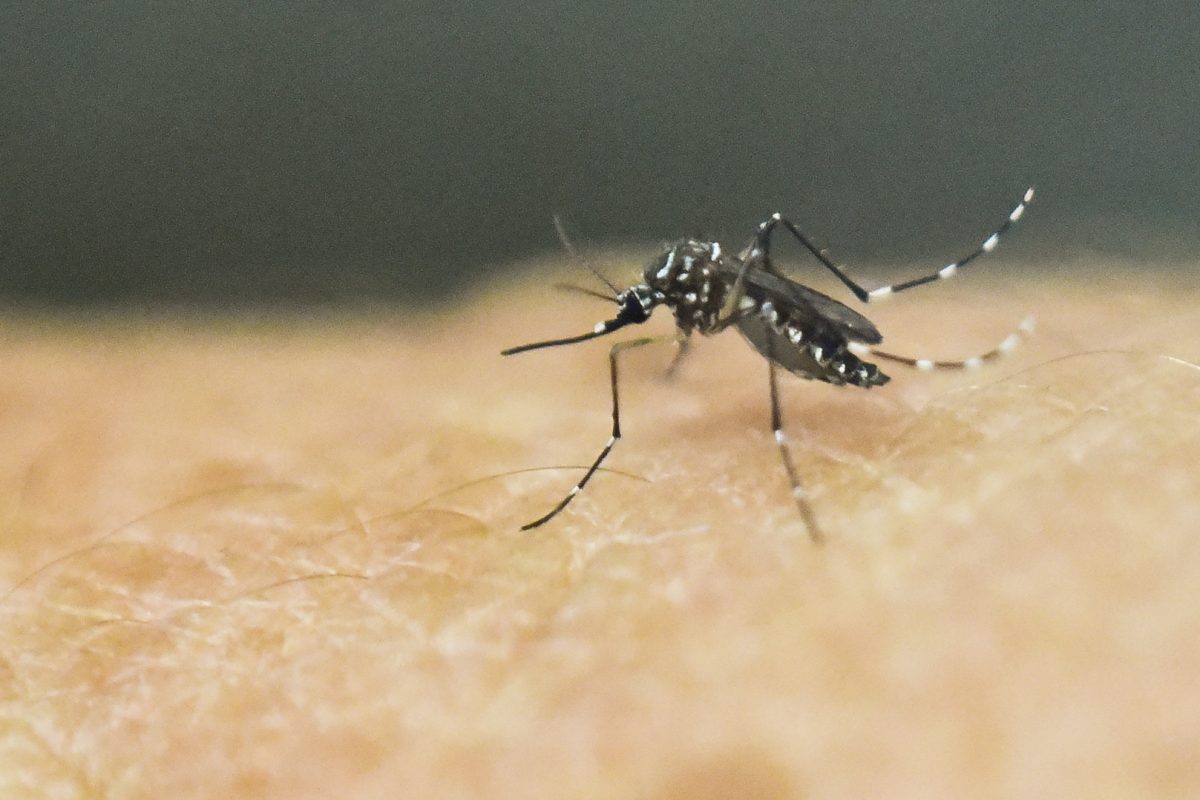 "But Peru had the highest COVID mortality rate [in] the world and now we have several patients dying of dengue, confirming that the Peruvian health system is very weak," Ms. Garcia said.
What Is Dengue?
Dengue fever can be caused by the dengue virus 1, 2, 3, or 4, according to the U.S. Centers for Disease Control and Prevention (CDC). The illness is transmitted primarily via the Aedes aegypti mosquito, which the CDC says is active during the day.
The most common symptom of dengue is a fever with nausea, vomiting, rash, aches, and pains, including eye pain, muscle pain, and bone pain. Symptoms generally last between two and seven days, the CDC says.
There is no specific medicine to treat dengue, which is sometimes called breakbone fever. The CDC notes that most cases of dengue reported in the United States occurred in people who traveled elsewhere, although the isolated spread of dengue has occurred in Arizona, Hawaii, Texas, and Florida.
Most patients who contract dengue fever recover without hospitalization, said Dr. David O. Freedman, a former professor with the University of Alabama at Birmingham.
"In a small proportion of patients, just as the fever is resolving, a second critical phase develops where fluid leaks out of the circulation and gets into body spaces, such as the chest and abdominal cavities," he told Fox News. In that second phase, people should watch four abdominal tenderness or pain, vomiting, fluid in body spaces, bleeding from the mouth or elsewhere, and lethargy, he said.
Patients can also develop "a total body rash often develops during the critical or early recovery phase," Dr. Freedman said, adding that "if the patient survives the critical phase usually with medical intervention, the third phase, recovery, occurs about three to four days after that."
Dengue Vaccine?
Meanwhile, drugmaker Takeda Pharmaceutical Co. said earlier this month that it has voluntarily withdrawn its application for its dengue vaccine candidate, following discussions with the U.S. Food and Drug Administration. The Japan-based company cited data collection issues, which cannot be addressed within the current review cycle.
The future plan for the candidate, TAK-003, in the United States would be further evaluated, given the need for travelers and those living in dengue-endemic areas of the United States, such as Puerto Rico, the drugmaker announced.
Sanofi's Dengvaxia, the world's first dengue vaccine, was licensed in 2015. However, the use of the French company's vaccine was scaled back considerably after it emerged that it increased the risk of severe disease in "seronegative" children, or those who had no prior dengue exposure when they got the shot.
Takeda's vaccine, branded as QDENGA, was authorized in the European Union last year for use in those aged 4 and older to prevent any of the four so-called serotypes of dengue. It has also been approved in the UK, Brazil, Argentina, Indonesia, and Thailand, according to the company.
Reposted from: https://www.theepochtimes.com/health/cases-of-severe-tropical-disease-exploding-with-no-end-in-sight-who-5421165
Dengue and Ivermectin
A PubMed search on ivermectin and dengue will show more than 20 results.
Ivermectin inhibits the replication of all 4 DENV serotypes in vitro (
Clinical Infectious Diseases 2021
).
In a
2021 study
, 2 consecutive randomized, double-blind, placebo-controlled trials (RCTs) in adult dengue patients to evaluate safety and virological and clinical efficacies of ivermectin were conducted.
203 patients were included in the study. The results of this study provide
preliminary evidence
for ivermectin as a safe and a potential dengue therapeutic.
Dosage: 1 daily dose of 400 µg/kg oral ivermectin for 3 days.