10 Best Hair Loss Treatments in Malaysia: Prices and Reviews 2021
If you are looking for the best and
recommended hair loss treatment in Malaysia
, you are in the right place. "Hair loss treatment Malaysia" is one of the most Googled aesthetic clinic related terms locally. Many at times, most patients visit a doctor only after they have tried many ineffective hair loss treatments. With so much misinformation out there, we are compelled to clear up the misinformation and compose this hair loss treatment guide for the public.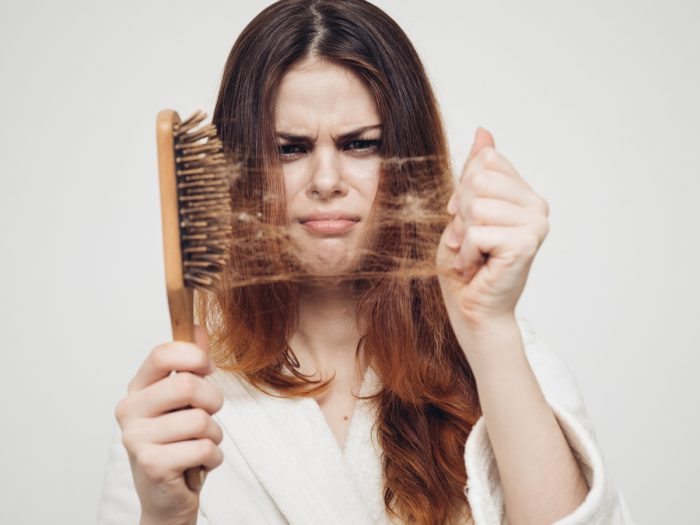 There are many causes for hair loss in both men and women. The first step in solving your hair loss problem is to find out the 'cause' of your hair loss. The cause of your hair loss will need to be determined before you consider the hair loss treatment solution that is right and effective for you.
A hair loss treatment solution is not a one size fits all solution. Most hair loss centres in Malaysia have over-simplified solutions and do not dig deep enough to your problem. You may have a medical problem or you could be taking a medication that is causing you to lose hair? For whatever reason there might be, an effective hair loss treatment solution needs to be personalised and 'tailor-made' for you.
If your hair loss problem still persists after trying all those hair loss solutions that don't actually work, it may be time to consider booking an appointment with a medical specialist. A medical specialist will have a better and a deeper understanding of your hair loss as they are able to diagnose the root cause of your hair loss problem as accurate as possible even before suggesting any hair loss products or services. Further, a medical specialist will have a wider range of treatment options as certain hair loss conditions may just require prescription medication alone. Many prescription medications are controlled and are only available by prescription from medical doctors.
Types of Hair Loss Treatment and Cost in Malaysia
1. SMiB Coral Calcium Anti Hair Loss Hair Care Set - Hair Loss Shampoo
There are plenty of hair loss shampoos in the Malaysia which can reduce hair loss and promote hair growth. These shampoos do not need prescriptions and can be bought at any clinics or pharmacies such as Guardian and Watson.
The cost of hair loss shampoo will vary from RM 75 – RM 135 per bottle of shampoo.
If you wish to check out our recommended list of hair loss shampoos, visit Best Shampoo for Hair Loss Malaysia.
The SMiB Coral Calcium Anti Hair Loss Hair Care Set is a super effective hair treatment set that reduces hair loss. This set is infused with top-grade ingredients that aid with hair loss. One main ingredient in these products is high-grade coral calcium that is extracted using elastoplasticity from deep-sea edible corals.

This coral calcium aids in the cleansing, calming and reducing the irritation of your scalp. What's more is that, if you're one with a sensitive scalp, this set would treat your scalp well as it does not have traces of harmful chemicals such as mercury, arsenic or even lead.

Included in this set are the Coral Calcium Shampoo, Coral Calcium Treatment, Plasma Scalp Massage and the Coral Calcium Hair Essence. There was a clinical study that was conducted, which concluded that when the SMiB products are used in a complete set, the results are much more visible, effective, and it works faster in reducing your hair loss while nourishing your scalp.
Finally, it is now
available in Malaysia
so that we can enjoy the benefits of an effective premium Korean shampoo that prevents hair loss. You can purchase it online directly from
SMiB
and it can be delivered to your preferred address in Malaysia.
Click through
this link
and stand a chance to win a shampoo!
2. Men's Rogain 5% Minoxidill Foam for Hair Loss and Hair Regrowth - Hair Loss Medication
There are few different medications that can be used to treat hair loss. Popular hair loss medications available in Malaysia include Minoxidil and Finasteride based hair loss medications. Minoxidil works by allowing more nutrients, oxygen and blood to the hair follicle and encouraging healthy hair growth. For men suffering from male pattern baldness (androgenic alopecia), Finasteride works by preventing testosterone being converted into dihydrotestosterone (DHT), a hormone which causes hair to fall out.
The cost of hair loss medication will vary from RM 100 to RM200 depending on the type of medication and treatment plan.
Related: Best Hair Loss Treatment for Men in Malaysia
MYR 297 (10% OFF) >
Lazada Malaysia
(sold by Minoxidil Mart)
#5 Best Seller for Hair Care Products on Amazon Best Sellers.
The U.S. Food and Drug Administration (FDA) has approved two drugs to treat male pattern baldness:
Minoxidil (Rogaine): Rogaine is available over the counter as a liquid or foam. Apply it to the scalp twice a day to grow hair and prevent hair loss.
Finasteride (Propecia, Proscar):This is a pill that you take daily. It's only available with a prescription from your doctor.
For both of these drugs, it may take up to a year to see results, and you'll need to keep taking them to maintain the benefits.
3. Hair Loss Supplements
Like any other part of your body, hair needs a variety of nutrients to be healthy and grow. While factors such as age, genetics and hormones also affect hair growth, optimal nutrient intake is key.
The cost of hair loss supplement will vary from RM 100 to RM 150 depending on the type of brand. You can purchase most of them from your retail pharmacy outlets such as Guardian or Watsons or purchase them online on
Lazada (hair loss supplement)
.
Related:
6 Best Hair Loss Supplements for Hair Growth in Malaysia
4. PRP (Platelet Rich Plasma) for Hair Loss
PRP for face or the Vampire Facial was made famous by Kim Kardashian. PRP can also be used to treat hair loss.
Here you own blood is re-injected into the skin or scalp. This multiple injections promote new hair growth and increase the strength of the new hair. Please take note that the procedure involves needles, injection and blood; and will need to be performed by a licensed medical doctor in a clean environment.
The cost for PRP hair treatment varies from RM 1,000 to RM 2,500 per session in Malaysia. This price varies depending on location and clinic as well as the PRP preparation kit being used in Malaysia. The number of sessions will also vary according to individual needs.
Related:
PRP Treatment Malaysia
5. Hair Transplant

A hair transplant is a surgical procedure where hair follicles from any parts of the body are removed and transplanted on areas of the head that are either thinning or have no hair. The most popular method is the FUE method known as Follicular Unit Extraction Hair Transplant.

The average total hair transplant cost in Malaysia can range from RM 9,000 - RM 15,000. The average cost for hair transplant in Malaysia on a per graft basis is about RM 9 (USD 2.17) per graft, i.e. if you are going for 1000 grafts, it will cost you RM 9 x 1000 = RM 9,000 (USD 2,170).

The hair transplant cost may vary from centre to centre in Malaysia. The final cost is highly dependent on your hair loss condition.
6. Hair Doc Medical - Hair Loss Treatment Centre
Hair Doc Medical is operated by three experienced aesthetic doctors including Dr Terrence Teoh, Dr Michael Ong and Dr Chin. The hair centre provides both hair loss and scalp treatments that are safe, effective and pain-free.
hairdocmedical.com | FB: HairDocMedical
Hair Doc Medical Malaysia Reviews
: Hair Doc Medical has more than 14,000 likes on Facebook and a 4.8/5-star rating on
Google Reviews
.



One of Malaysia's leading aesthetic clinics, Premier Clinic believes that all individuals are beautiful and aims to bring your inner beauty to the surface. We strive to provide advanced care in the field of aesthetic medicine, and to boost both the confidence and outlook of all our patients. Whether you need a simple service or a long, complicated treatment, our team of trained professionals will ensure you receive our aesthetic care with our array of available services.

With branches in Bangsar Baru, Taman Tun Dr Ismail, Mont Kiara and Puchong, as well as in KL City, we are strategically located to serve you.
Premier Clinic Reviews

: Premier Clinic has more than 40,000 likes on Facebook and a 4.3/5-star rating on

Google Reviews

.


Treatments & Estimated Prices Related to Hair Loss Treatment

:

PRP (Platelet Rich Plasma) Therapy for Hair Loss: RM 2,000 per session
FUE Hair Transplant: RM 18 per graft
8. Klinik Dr Inder - Regenera Activa (Stem Cell Treatment for Hair)
If you have a sensitive scalp and a hair loss problem, you can try Klinik Dr Inder's Regenera Activa! Using Regenera Activa is a no-downtime, advanced hair growth treatment that uses regenerative cells extracted from your scalp to stimulate the other areas that are losing hair. It is purely natural, without any harmful effects, using our own cells, they improve the skin of the scalp, density of the existing hair and stimulate the growth of new hair follicles. It is a safe and effective technique to combat hair loss problems. Regenera Activa, stem cell therapy for hair is suitable for both men and women. It is also suitable to be done alongside with hair implant or transplant procedures if needed. This treatment has very minimal downtime with fast healing, minimizing complications and obtaining more effective results in least time.

Prices vary depending on the number of grafts used, with RM 8,000 being the average price in Malaysia. You may use more graft units to increase the concentration of stem cells and obtain even better results if you wish to.

Address: P-G-022A, Ground Floor, PJ Centrestage, Section 13, 46200 Petaling Jaya, Selangor, Malaysia.Book an appointment here and enjoy healthy hair services!

9. Svenson Hair Care - Hair Loss Treatment Centre



For 60 years, we've brought trichology to clients the world over. Our first Hair Centre opened in 1956 London and while the tools and techniques have since progressed throughout Hair Centres in Asia, our convictions remain the same: hair and scalp care that's committed, holistic and effective. Delivered by Trichologists and Hair Consultants who have your best interest at heart. Today, Svenson Hair Centres are present in Hong Kong, Indonesia, Macau, Malaysia, Singapore.


In Malaysia, their branches are in Subang USJ, Kuala Lumpur, Mid Valley, Petaling Jaya, Penang, Ipoh and Johor Bahru.




svensonhair.com.my | FB: svensonMY

10. Yun Nam Hair Care - Hair Loss Treatment Centre
Hair fall is an intricate issue that we at Yun Nam are specialized in treating. Our products and treatment are 100% safe and comprise of premium natural herbs that can help you regain your hair and confidence that were once lost. At Yun Nam, we provide solutions, not alternatives to your hair problems.

yunnamhaircare.com.my | FB: yunnammy
Disclaimer: The list of hair loss treatments above has been arranged in no particular order.