10 Best Practice Management Software For Healthcare Providers 2021
Practice management software ensures that a practice's systems are digitalized. Typically this will includes things like client databases, clinical notes, appointment scheduling, claims management, patient communication and reporting.
Some handy use cases and tasks managed by a practice management system can include scheduling appointments, sending reminders, billing, managing remittances, writing treatment notes, allocating duties to staff, and keeping patient records.
As a healthcare provider, we want to provide the best possible experience possible. So if you're a behavioral analyst and running your own practice, you might find these tools helpful for managing your practice, staff and patients better.
For each tool I present, I will summarize the factors I consider when selecting the best software solutions. I will also present some of the primary features I think every great tool should possess. After presenting the ten tools, I will answer some of the most frequently asked questions.
The Best Practice Management Software
Here's a shortlist of the best practice management systems:
Practice Management Solution Comparison Criteria
What do I look for when I select the best practice management solutions? Here's a summary of my evaluation criteria:
User Interface (UI): Is it clean and attractive? A great tool allows you to move from one function to the next with minimum effort.
Usability: Is it easy to learn and master? Does the company offer good tech support, user support, tutorials, and training? I need a tool that is designed to memorize projects, tasks, operations, and other details, so I can save time when using it later on.
Integrations: Is it easy to connect with other tools? Any pre-built integrations? The more integrations, the better, because they make up for the weaknesses in the tool I finally select.
Value for $: How appropriate is the price for the features, capabilities, and use case? Is pricing clear, transparent, and flexible? Here, I am looking for a tool that offers the most useful features for my practice at the lowest cost.
Practice Management System Key Features
For a practice management system to fit among the best in the industry, it needs to possess several key features that I believe are non-negotiable if the integrity of electronic health records is to be assured.
Client database: I need a software tool that becomes a one-stop portal for any information related to patients that use the medical facility. This ensures that an authorized user of the system can access patient information quickly with real-time updates.
Clinical notes: Patient notes constitute one of the most important tasks for medical staff. Therefore, an excellent practice management tool should allow healthcare professionals to record patient notes so that the next shift has a record of the patient's progress throughout the last shift.
Appointment Scheduling: In scheduling software, I am looking for a tool that will assist me in planning patient appointments, managing front office patient check-in, and following up on no-shows.
Claims management: Without the right tool, managing insurance claims and remembering CPT/ICD-10 codes can be challenging. So, I am looking for a tool that automates the process and integrates with clearinghouses that facilitate the reimbursement process where needed.
Patient communication: Patients will not always remember their appointments, so I need a tool that will facilitate communication with patients to help me send appointment reminders or update patients about the progress of their electronic claims.
Reporting: Whether it's about the times when most patients arrive at the medical facility, the days when patients are likely not to honor their appointments, or the character of the practice's revenue cycle, I need to get reports that will help me make more informed decisions.
Overviews Of The 10 Best Practice Management Software
Here's a brief description of each practice management software to showcase each tool's best use case, some noteworthy features, and screenshots to give a snapshot of the interface.
1. TriMed Complete – Best for patient engagement
TriMed Complete lets you quickly find a patient in your database and update their details in real-time.
The TriMed Complete practice management software promises a solution divided into four categories: integrated electronic health record system, patient engagement, practice management, and superior user support. The tool seeks to alleviate some of the main problems faced by healthcare facilities, ensuring that practices collect more money, charting is easier, workflows are coordinated, and it is easier for patients to communicate with the practice.
TriMed Complete deserves its place on this list because it facilitates patient engagement. Engaged patients are likely to take an active interest in their medication and healing process, leading to better patient outcomes. Its intuitive patient portal, compatible with iPhone and iPad, is one of the best in the market because it's easy to learn.
You will need to contact TriMed Complete to learn about its pricing plans and request a demo.
2. SeriousMD – Best for generating reports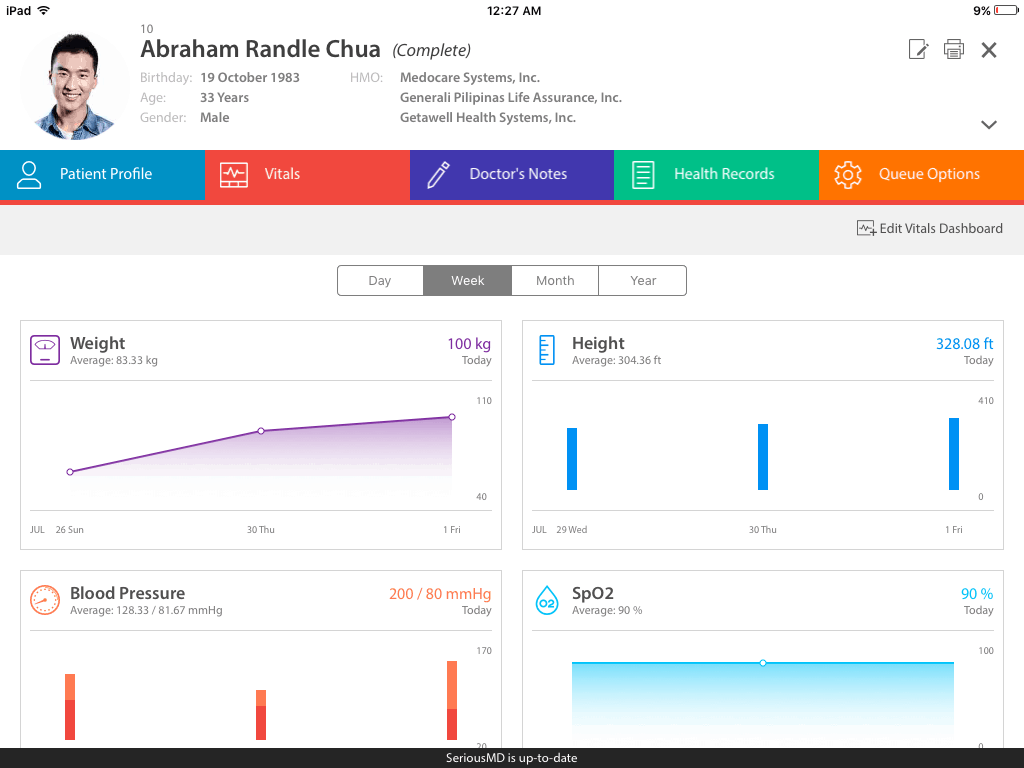 SeriousMD offers a complete suite of tools to ensure that the entire practice can be managed in one place. This software mainly focuses on managing medical records, appointment scheduling, virtual consultations, and medical billing and payments. It works both online and offline.
One of the most valuable features placing SeriousMD on the top list is the Analytical and Insights Module. This module provides information that assists practices in making more informed decisions about how many patients to expect, which medication is prescribed most, or what patients are complaining about. During Covid-19, the virtual consultations feature guarantees safety for both the patient and the office staff at the medical offices.
To get details regarding SeriousMD pricing or sign up for a free basic plan, you will need to contact the company.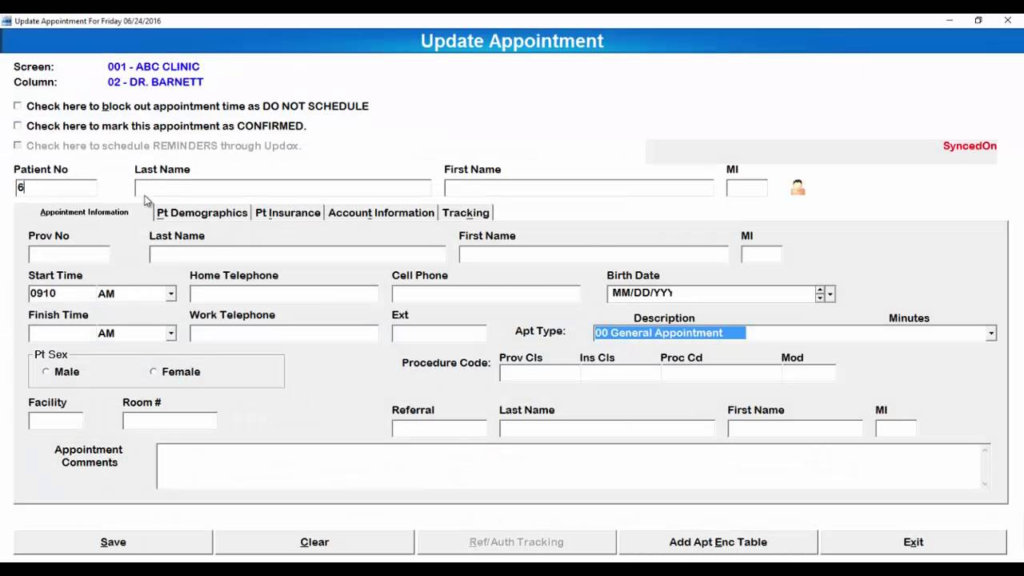 With over 35 years of experience in creating practice management software, it's not surprising that American Medical Software (AMS) is one of the best. The tool's open encounter tracking helps the medical facility to account for each stage of the patient journey, reducing the risk of costly mistakes. The software's E&M coding assistant eliminates down-coding errors.
One of the reasons AMS finds itself on this list is that it is pediatric-friendly. If you look at most practice management tools in the market, you will notice that they focus primarily on adult patients. Almost everyone that reviews this software complements its excellent customer service.
You can request additional information on pricing and demos by contacting the company.
4. MidexPRO – Best cloud-based practice management software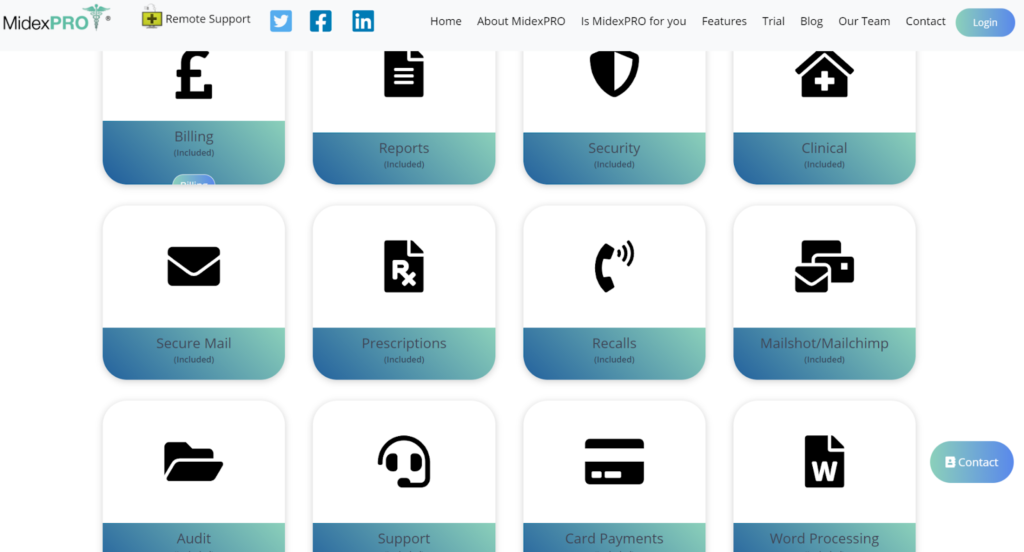 MidexPRO is another practice management tool that has been around in one shape or another since 1993. Many companies using the software indicate that they have used it for several years and watched it transform from an offline tool to become one of the best cloud-based practice management software options.
MidexPRO is on this list because its e-billing, charge capture, payments facility, prescriptions, and diary features are some of the most user-friendly in today's market. This can be accredited to the fact that the software is designed to be straightforward and logical. The team behind this tool is very responsive and always willing to act on user feedback.
MidexPRO integrates with MailChimp, CloudRx, Healthcode, The Doctor's Laboratory, and Whereby, among others.
MidexPRO doesn't provide details on its pricing plans, but it offers a 30-day free trial.
5. Halaxy – Best free practice management software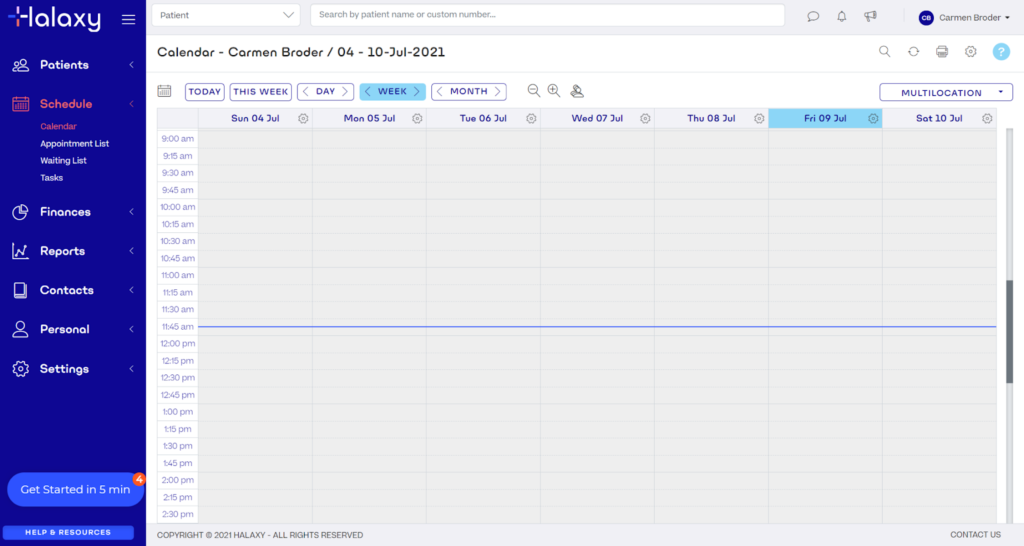 In the healthcare sector, it's a huge challenge to find free practice management software that still gets the job done. This is a challenge Halaxy mitigates by providing medical facilities with a smart calendar, a solution for managing patient records, clinical invoicing and payment processing, online bookings, and reports.
Halaxy is one of the best because it defies the common assumption that free software is limited in its features. Halaxy provides templates that can easily be customized to meet the specific needs of a practice. The Halaxy clinical dashboard allows authorized individuals to review a patient's details at a glance and share clinical notes with ease.
Halaxy integrates with Xero, QuickBooks, Reckon, Argus, and ReferralNet, among others.
Halaxy's Standard package with the core features is free, and additional features cost from $1/month.
6. QGenda – Best for medical facility staff scheduling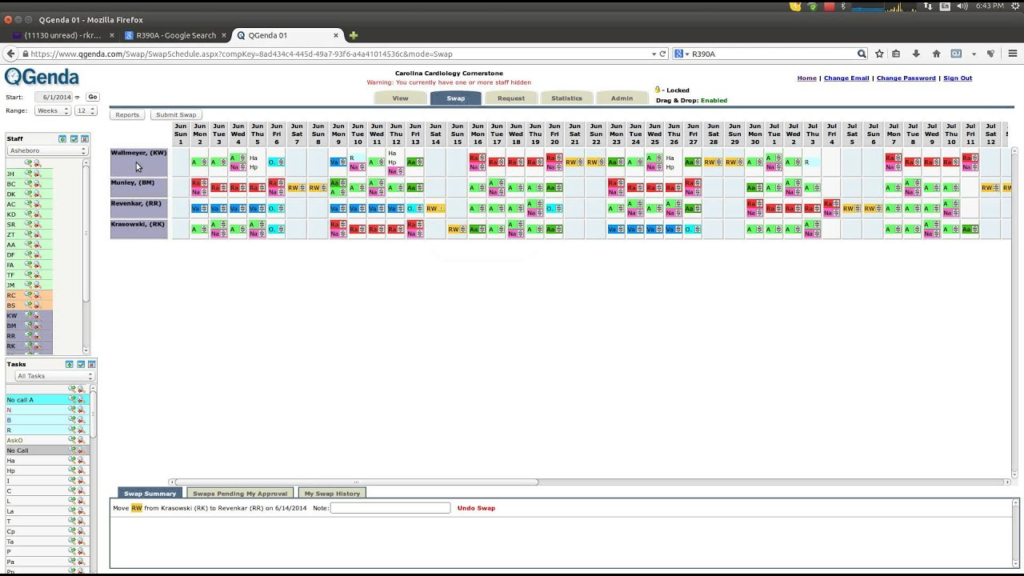 QGenda provides a software solution categorized into several modules. Available modules include advanced scheduling, on-call, room management, insights, time tracking, and compensation management.
The main reason QGenda is on this list is its advanced scheduling feature. Unlike most software tools that focus on the patient only, this software also focuses on the effective scheduling of staff. This is an important feature because if duties are not allocated optimally, a medical practice is likely to lose money while compromising the quality of service it delivers to patients.
QGenda integrates with several applications, including Mobile Heartbeat, Tiger Connect, MedHub, Workday, Medac, and MSN Health Solutions.
You need to call QGenda for pricing information and to request a free demo.
7. WriteUpp – Best for therapists working as individuals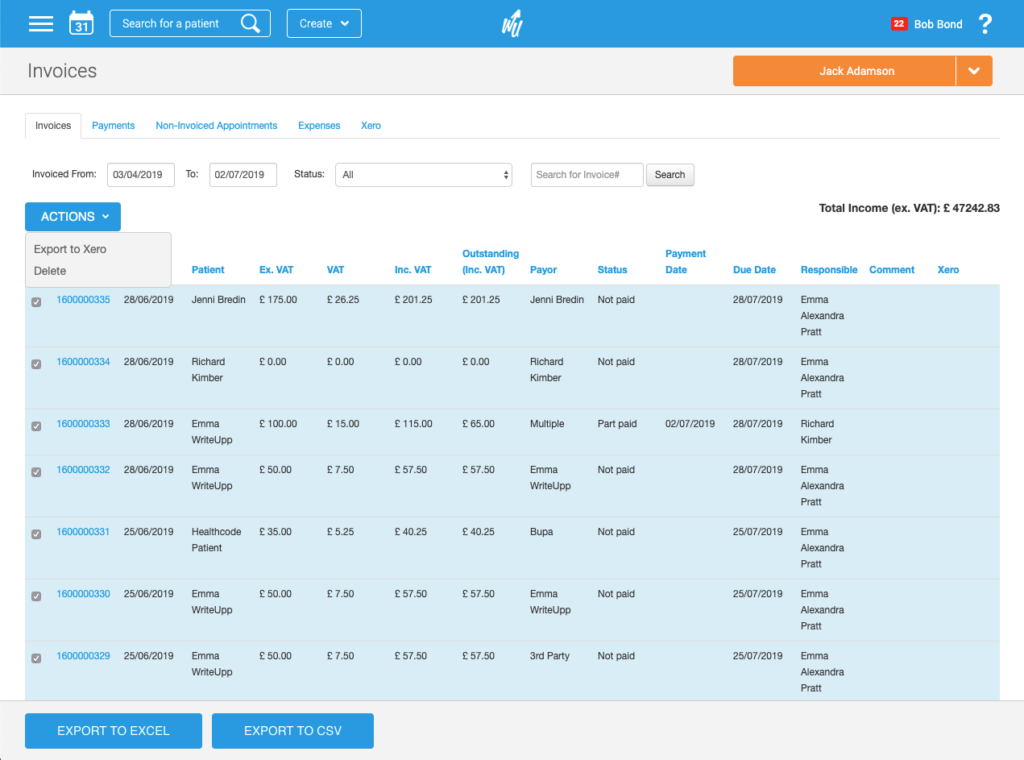 WriteUpp is a practice management software solution that works well for various types of therapists, including speech and language therapists, psychotherapists, and holistic therapists. The software is especially appropriate for professionals working as individuals or from home. The leading WriteUpp features assist healthcare professionals in booking appointments, managing their diaries, invoicing, and storing client information.
WriteUpp makes it into the best list because it is easy to use. For those who struggle, assistance is always available through live chat and demonstration videos. The software's customer relations management system makes it possible for users to extend the excellent service from WriteUpp to their own customers.
WriteUpp integrates with Stripe, Xero Export, Physitrack, and Healthcode.
WriteUpp costs from $20/user/month and offers a 30-day free trial.
8. Moxtra – Best PMS for integrations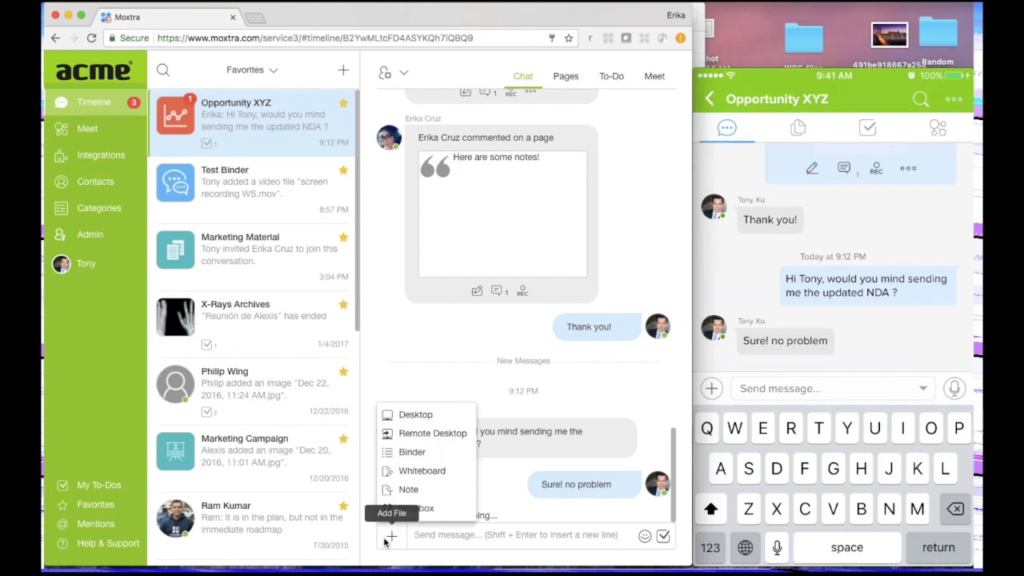 Moxtra can be categorized into three solutions: UI/UX + workflows, integrated collaborations, and integration + deployment. You can decide how you want to deploy the software solution, either as an on-premise service or a cloud-hosted SaaS.
Moxtra is one of the best software tools available for healthcare practices because the designers have gone the extra mile to ensure that users comply with healthcare industry regulations. The app self-documents and records all interactions managed through it. It captures the location, time, and device used for each interaction, making audits easy.
Moxtra integrates with hundreds of apps, including HubSpot, Twilio, Google Calendar, Google Sheets, Instagram, Calendly, Xero, Gmail, and QuickBooks Online. Moxtra goes above and beyond in this category, far outpacing competition that connects with only a handful of niche tools.
Moxtra costs from $1,200/year for up to 20 users.
9. Vcita – Best for managing relationships with patients
Vcita is designed based on the understanding that every patient is different and has unique needs. To this end, the software provides healthcare facilities a tool that seeks to identify each patient throughout the customer journey. Vcita helps users schedule appointments, manage accounts receivable, and send appointment reminders and custom follow-ups.
Vcita is one of the best tools because it takes away one of the biggest headaches for healthcare facilities: double booking. The tool accomplishes this by linking the calendars of all healthcare professionals in a facility, ensuring that patients are not kept waiting because one professional has been double booked.
Vcita integrates with Zoom, QuickBooks Accounts, Facebook, POWr Forms, Google, and Zapier.
Vcita costs from $19/account/month, and you can request a demo by contacting the company.
10. Cliniko – Best for clinics and allied health practitioners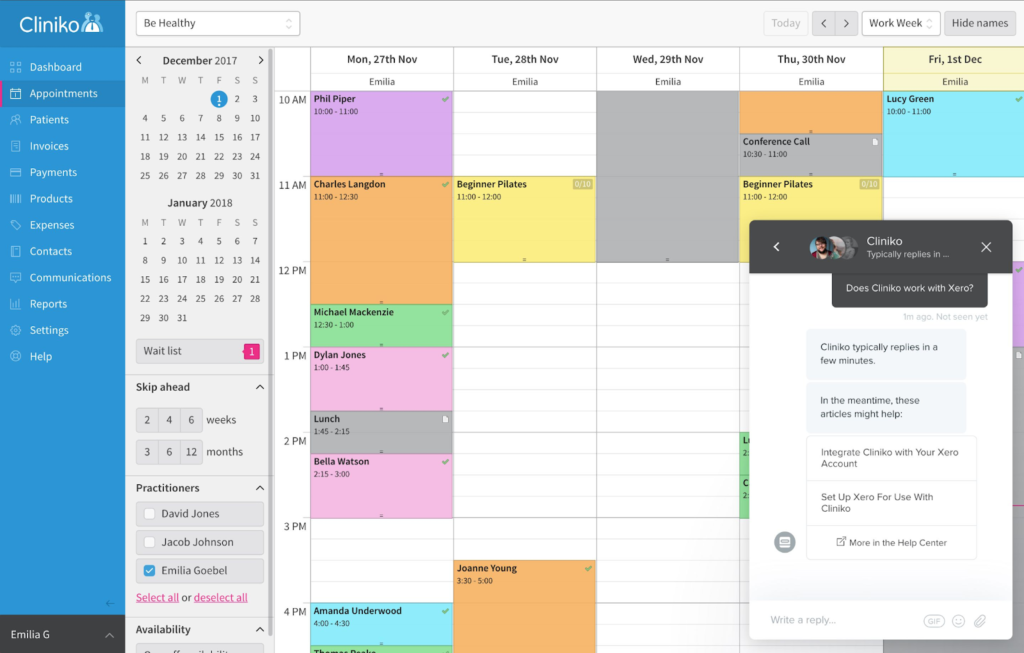 Cliniko delivers all the features you would expect from a competent practice management software, like a straightforward appointments calendar, custom-built templates, record storage, invoicing, payments, taxes, tracking, and reports. The tool's staff dashboard helps staff members stay in touch, seek information, and send general messages like birthday wishes.
The primary reason Cliniko is on this list is its transparency regarding pricing. One of the significant frustrations with software providers is that they often involve you in lengthy discussions before telling you how much a plan will cost. If you can't afford what they are asking, this becomes wasted time. Many users in reviews also acknowledge Cliniko's excellent customer service.
Cliniko integrates with several apps, including Apiant, AskNicely, Avaana, CFone VoIP, ClinicKonnect, Cliniq Apps, Dataplayer, Doctors.com.au, eHealthSmart, Endobits, Finger-Ink, Foodzilla, FormsByAir, and a host of others,
Cliniko costs from $45/user/month and offers a 30-day free trial.
Other Medical Practice Management Software Options
Here are a few more that didn't make it into the top list this time around, but are worth checking out if none of the tools above meet your needs.
What is practice management software?
Practice management software is a set of operating programs used by a digital device to execute specific tasks in a healthcare facility. This software is also called a clinic management system. Approximately 63% of hospitals currently use some form of SaaS application, which often includes practice management software of some sort as well as tools for billing, record management, and staff scheduling.
Did you know that the cost of repeated medical care on account of erroneous patient identification is almost $2,000 per inpatient stay?
If you are a professional working in the healthcare sector responsible for managing patient information, the statistic above may cause anxiety. However, there is no need for apprehension for those using medical practice management software. Even though errors may still occur, the risk is much lower in comparison to healthcare practices that are still using legacy patient record management for tasks such as patient scheduling, medical billing, managing lists of insurance payers, recording patient demographics, and referring patients to specialist physicians.
What does practice management software do?
Before the advent of software products and computers, healthcare facilities depended on paper-based systems, which often meant that doing simple repetitive tasks required much time and was prone to mistakes. Practice management software ensures that a practice system is digitalized and all information can be found in one place.
Some of the tasks managed by a practice management system include scheduling appointments, sending reminders, billing, managing remittances, writing treatment notes, allocating duties to staff, and keeping patient records.
Original Article: https://behavioralcollective.com/tools/best-practice-management-software/