Global Campaign for Vitamin C and COVID-19: VitaminC4COVID
VitaminC4COVID.com - The VitaminC4COVID campaign is backed by leading vitamin C scientists, doctors and nutritionists with more than 5000 signatories from about 60 countries.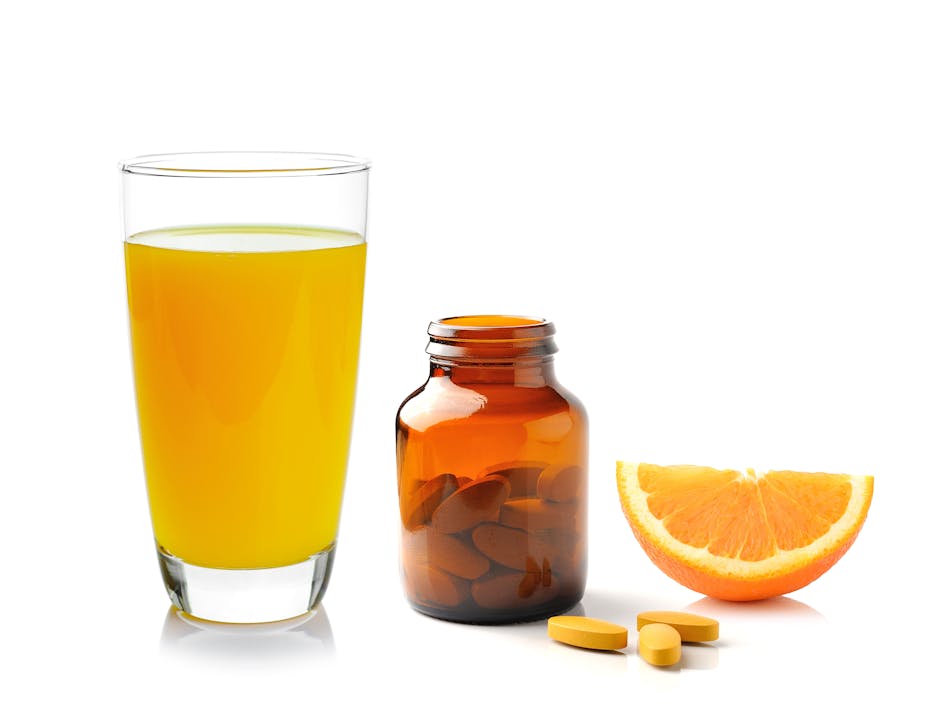 SOMMAI/ Shutterstock
The UK-led campaign cites a review of more than 100 vitamin C trials, published recently in Nutrients. Lead author of the review, Patrick Holford, told Nutraingredients vitamin C data was as strong as that which existed for vitamin D and had the potential to reduce COVDI-19 symptoms at low cost and 'suppress viral replication in the early stages'.
A randomised controlled trial in Wuhan, China showed 68% less death among critical COVID-19 ICU patients on a ventilator with high dose vitamin C. A Spanish trial showed 17 out of 18 ICU patients had undetectable vitamin C levels.
"The irony is that Zhongnan Hospital ran out of COVID patients by the end of April as a consequnce of the Chinese government shipping in 50 tons (50 million 1g doses) into Wuhan on February 2nd and distributing to all hospitals which not only gave hospitalised patients high doses of vitamin C, intravenously in ICUs, but also gave daily vitamin C to all hospital workers," Holford said.
The current WHO (World Health Organisation) position of supplementation states: "Micronutrients, such as Vitamins D and C and Zinc, are critical for a well functioning immune system and play a vital role in promoting health and nutritional well-being."
According to Holford, "We've had 11 viral epidemics this century. The reality is there will be more. Keeping one's immune system strong with vitamin D, vitamin C and Zinc is a critical part of any anti-viral strategy."
The Science
Patrick Holford 1,* Anitra C. Carr 2, Thomas H Jovic 3 4, Stephen R Ali 3 4, Iain S Whitaker 3 4, Paul E Marik 5, A. David Smith 6

1 Founder of the Institute for Optimum Nutrition, Ambassador House, Paradise Road, TW9 1SQ Richmond, UK; pat@patrickholford.com
2 Nutrition in Medicine Research Group, Department of Pathology & Biomedical Science, University of Otago, Christchurch, P.O. Box 4345, Christchurch 8140, New Zealand. anitra.carr@otago.ac.nz
3 Reconstructive Surgery & Regenerative Medicine Research Group, Institute of Life Sciences, Swansea University Medical School, Swansea University, SA28PY Swansea, UK; Thomas.Jovic@wales.nhs.uk
(T.H.J.); Stephen.Ali@wales.nhs.uk (S.R.A.); Iain.Whitaker@wales.nhs.uk (I.S.W.)
4 Welsh Centre for Burns & Plastic Surgery, Morriston Hospital, SA66NL Swansea, UK
5 Division of Pulmonary and Critical Care Medicine, Eastern Virginia Medical School, Norfolk, VA 23507, USA. marikpe@evms.edu
6 Department of Pharmacology, University of Oxford, Oxford OX1 3QT, UK. david.smith@pharm.ox.ac.uk.

Abstract: There are limited proven therapies for the treatment of COVID-19. Vitamin C's antioxidant, anti-inflammatory and immunomodulating effects, make it a potential therapeutic candidate, both for the prevention and amelioration of COVID-19 infection, and as an adjunctive therapy in the critical care of COVID-19, supporting anti-inflammatory treatment.

This literature review focuses on vitamin C deficiency in respiratory infections including COVID-19; the mechanism of action in infectious disease and adrenal function supporting the anti-inflammatory actions of glucocorticosteroids: its role in preventing and treating colds and pneumonia and its role in treating sepsis and COVID-19.

The evidence to date indicates that oral vitamin C (2-8g/d) may reduce incidence and duration of respiratory infections and intravenous vitamin C (2-24g/d) has been shown to reduce mortality, Intensive Care Unit and hospital stays, time on mechanical ventilation in severe respiratory infections. Further trials are urgently warranted.

Given the favourable safety profile and low cost of vitamin C, and frequency of vitamin C deficiency in respiratory infections it may be worthwhile testing patients' vitamin C status and treating accordingly with intravenous use within ICUs and orally with doses between 2 and 8g/day in hospitalised and infected persons.